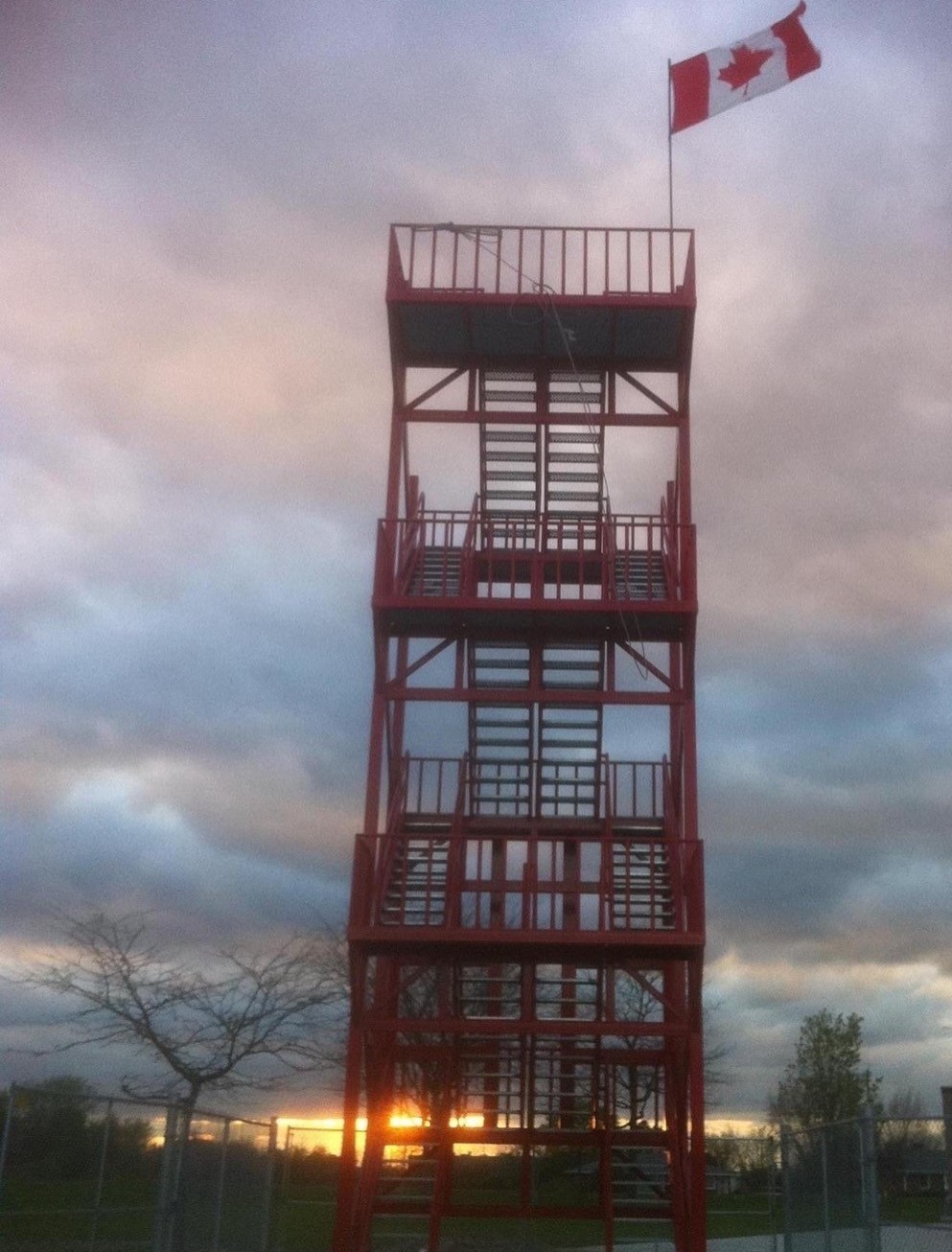 Classic Fire + Life Safety, a company devoted to fire prevention and life safety for over 35 years, has strengthened its commitment to supporting firefighters by sponsoring the Tecumseh F7 Festival, a firefighter combat challenge which is taking place on Saturday, June 3, in Tecumseh, Ontario. Through the sponsorship, Classic Fire + Life Safety's logo will be proudly displayed on the five-story tower which competitors will need to climb with a 42-lb. hose.
"We're honoured to be a sponsor of this event and, most importantly, to be in solidarity and partnership with firefighters in all that we do," says Chris Reynolds, spokesperson for Classic FLS and one of the main drivers in this sponsorship. "Competitions such as these help to shed light on the incredible physical and mental strength required to be a firefighter. It's a pleasure to be able to bring this exciting and family-friendly competition to others in the community and region."
The Firefighter Combat Challenge is a renowned competition comprised of multiple firefighting tasks and is a challenge taken on by firefighters around the world every year. The four members of the Tecumseh team, Dan Redmond, John Moluchi, Patrick La Mascolo, and Mike Long – hosts of the event – are in the midst of a series of local and international events for the 2023 season. The team competed in its first challenge of the season in Indianapolis, Indiana, at the end of April, and were very successful.
"For our team to succeed, it's crucial for us to have access to the best training facilities and to log hours of training," says Dan Redmond. "That's why we wanted to host this event but beyond the practice, we're happy to share our passion with members of the community."
The Firefighter Combat Challenge is deemed by many to be the most demanding six minutes in sports. It is a timed competition consisting of five physical events that test the abilities of firefighters. The events include carrying a 42-lb. hose up six flights of stairs, hoisting a 42-lb. hose roll up the tower, breaking down a door by hitting a 160-lb. beam with a 9-lb. mallet, advancing a charged hose 140 ft. and spraying a target, and finally, dragging a 175-lb. mannequin backwards for 100 ft. Competitors must complete all events within six minutes while wearing full firefighting gear
The Classic Fire + Life Safety team will be onsite with their event tent to hand out free water to event participants and spectators.
Classic has been a long-time fire protection contractor in the Windsor-Essex region – previously under the FCFP banner, and now under the Classic Fire + Life Safety banner, and is actively recruiting in the Windsor-Essex region.
The Tecumseh F7 Festival takes place Saturday, June 3, 2023 at Tecumseh Fire Station #2 located at 5520 Walker Road and is open to all ages. Learn more on the events page at visitwindsoressex.com/event/tecumseh-f7-festival.