We all know that fire safety is not something that should be taken lightly. The very nature of a tragedy is that it happens without warning. Having the right systems in place is only part of the prevention strategy—checking regularly that the systems are in working order is the other part. And it can be the difference between life and death.
Horst Welding, a Canadian manufacturer and proven leader in the manufacture of mass-produced and custom-made products for the agriculture and maintenance sectors, discovered the true value of having the right partner and ensuring maintenance and regular check-ups of their fire safety systems.
The company, which develops attachments such as buckets, blades, grapples and scrapers for skid steers, tractors, and other types of outdoor power equipment, discovered a significant blaze at its Listowel, Ontario facility on October 22. During the afternoon shift, while workers were enjoying a break in warm fall temperatures, the sounds of alarm bells rang through the air.
One of the employees noticed smoke coming out of the bay door of a spray paint booth. The employee immediately called 911. Upon hearing the alarm, the company's emergency response plan was activated and all staff in the plant and offices were safely evacuated.
Because the fire had broken out in a large industrial paint booth, the fire department took extreme precautions. Three different area fire departments arrived within 15 minutes with a total 14 trucks.
When the trucks arrived, firefighters discovered that the fire suppression system had already knocked down the fire. Thanks to their dry chemical suppression system, the fire was contained in the spray booth, and damage was relatively minimal.
Maynard Wideman, Horst's Health & Safety Manager, was impressed with how the fire suppression system worked. "The fire would have been intense, fuelled by old, dry paint on the walls and ceiling of the booth, but the suppression system knocked it down in seconds, minimizing the damage."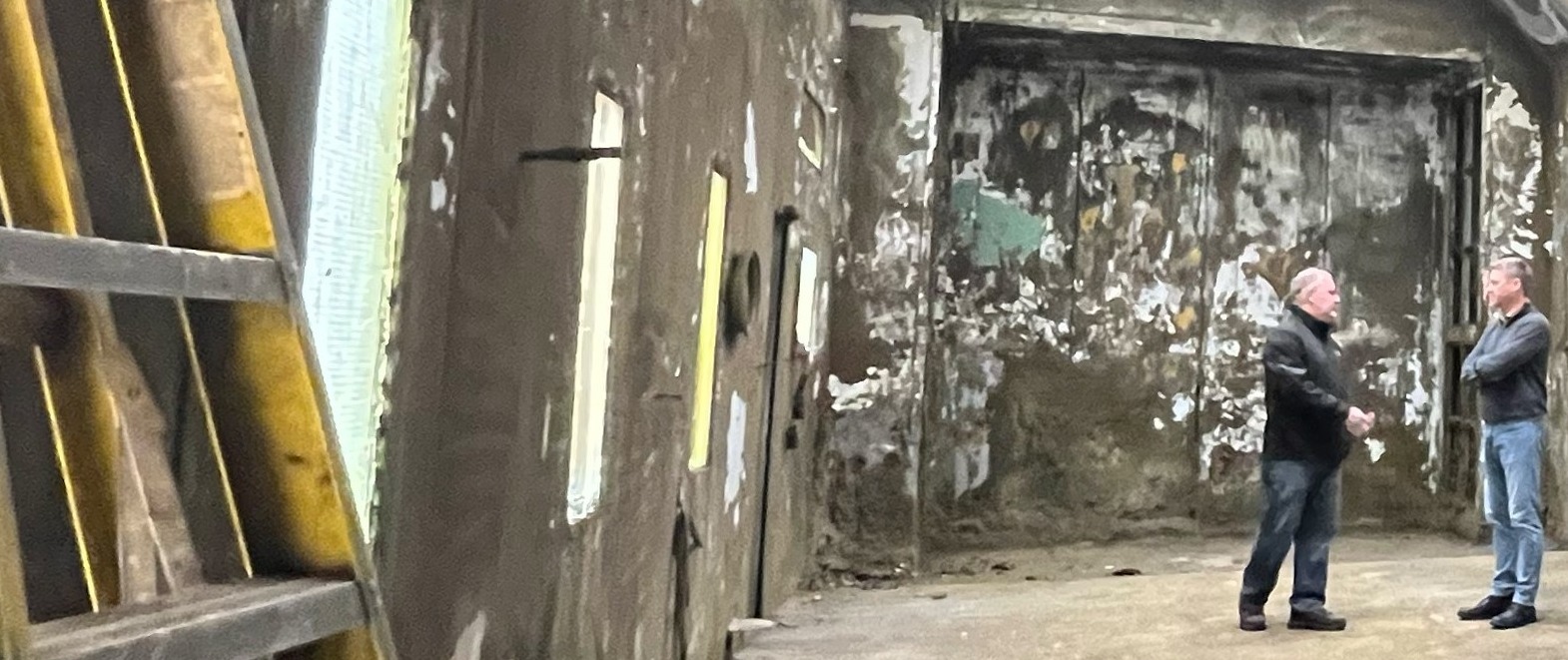 Wideman realized that the outcome could have been much worse because of a bake oven room adjacent to the spray paint booth that has several gas lines. "If the fire had spread outside of the paint booth, it could have been catastrophic," he added.
"Sometimes it feels like overkill to do inspections every year, but in hindsight we are so thankful that we've been diligent about check-ups and that the system worked exactly as it was designed to when we needed it most."
Wideman also acknowledged that it's easy to forget the need for these check-ups until it's too late. "Regular servicing of fire prevention systems is key," he said.
The structural integrity of the paint booth walls and doors also helped contain the fire and allowed the suppression system to do its job.
"We are very grateful that we made the right choice to build a safe and code-compliant building with the proper fire protection systems and equipment," continued Wideman.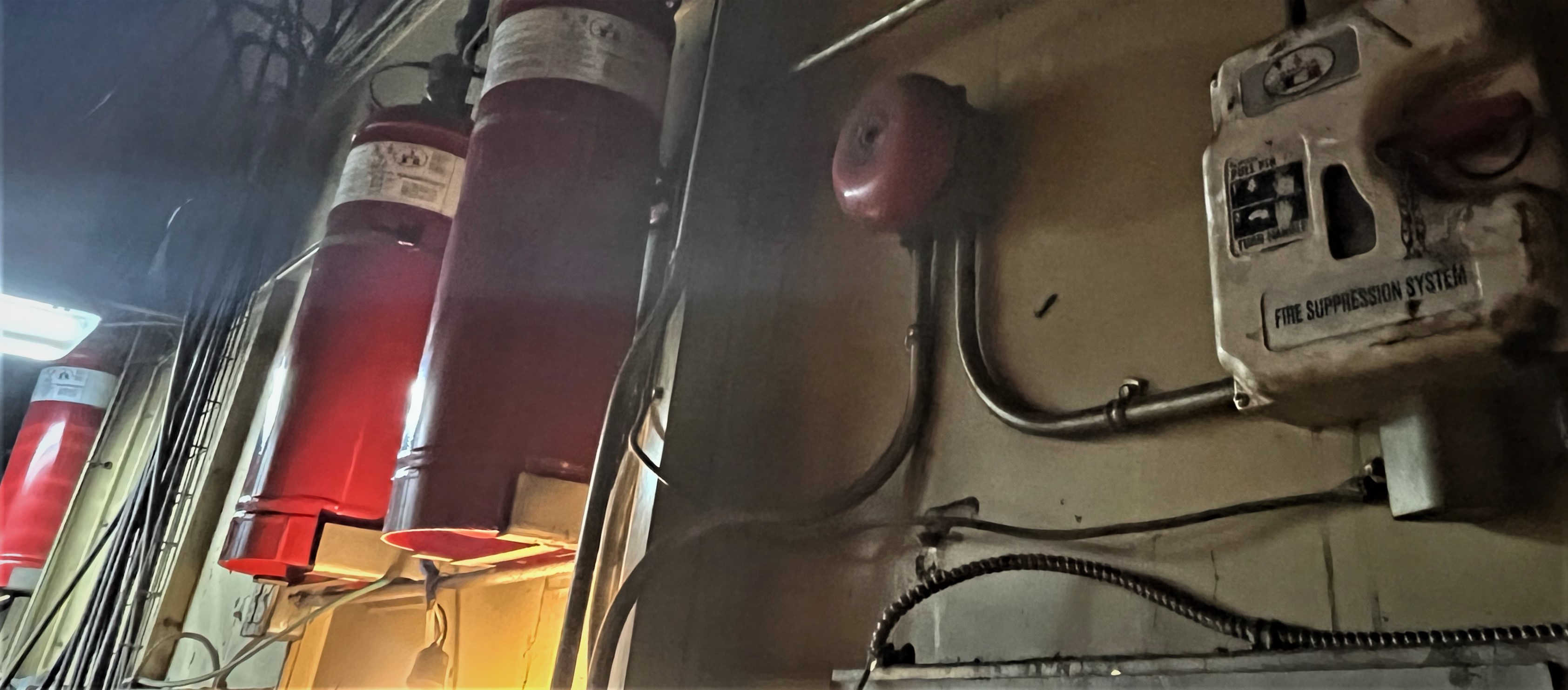 Horst Welding has been a customer of Classic Fire + Life Safety for many years. In 2012, the company installed a new dry chemical fire suppression system that was designed for the type of work that would be done in this booth.
"Fire suppression is needed inside paint booths because paint spraying materials are often flammable or explosive. With paints, solvents, and other flammable liquids present, all it takes is one spark in a paint booth to cause a major disruption and damage," explained Derek Oliveira, Classic's Regional Sprinkler Service Manager. "The losses can add up quickly: lost production, equipment, inventory, maybe even personal injury—not to mention higher insurance premiums."
Fire suppression systems detect fires at the beginning stages through heat, smoke, and other warning signals. They are also able to extinguish fires through multiple cylinders that can be activated simultaneously. These systems automatically detect and suppress fire—even in hard-to-reach areas like ductwork and plenums—before the fire can grow and spread. Combined with notification devices, an activated system will alert all employees in the area that a fire incident has occurred and will aid in building evacuation.
"We've never been more convinced of the value of our partnership with Classic Fire—and of the value of regular fire safety system inspections," concluded Maynard Wideman. "It really could have been the difference between life and death.