Not many young Canadians consider fire protection as a career option. We think it is time that they do.
Women in particular are increasingly finding fulfilling and rewarding careers in this rather unknown profession, especially at Classic Fire + Life Safety.
"It's a really great job," says Olivia Schouten, a fire alarm technician trainee at Classic Fire + Life Safety's Toronto office. "I think it's really rewarding. If there are girls out there who are thinking of doing it, I'd say 100 per cent, do it."
Over the past 10 years, Classic FLS has welcomed dozens of new technicians to their team – with an increased number of them being women.
"Like many of my new colleagues, I fell in love with the idea of contributing to safe working environments and, beyond that, to helping reduce the number of accidents, injuries and tragic deaths that might impact people in or through someone's place of work," said Melissa Diaz, the company's newly hired vice president of human resources.
Even though women in the industry occasionally encounter surprised individuals, there is nevertheless an increase of women working in the field.
"Years ago, it was uncommon to see a woman within fire service or any field within fire safety, but today people don't seem to be as surprised," says Chelcie Wallis, a recent hire.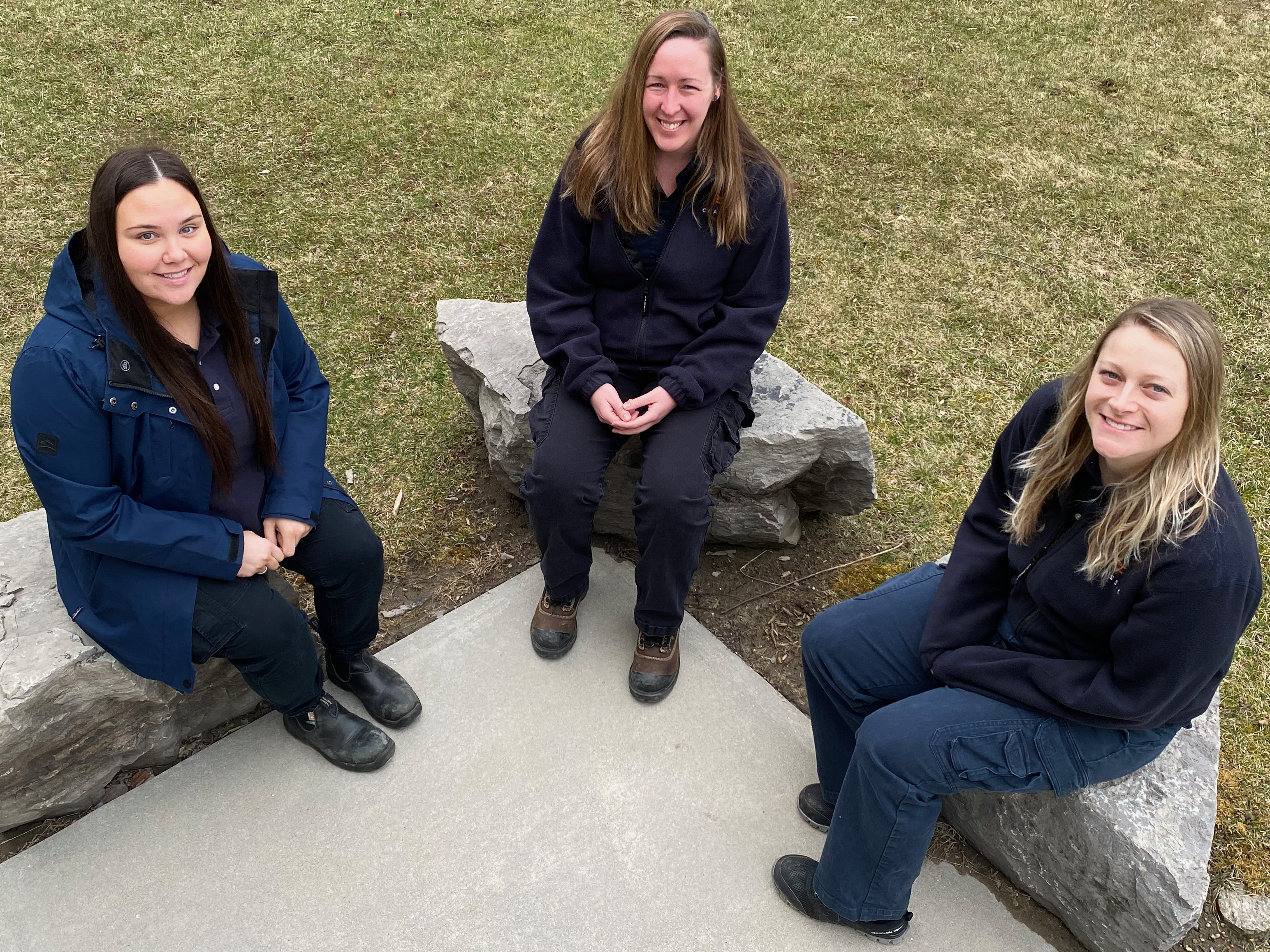 Caroline Hanchard has been a fire alarm technician at Classic Fire + Life Safety since 2016. She is one of the three women in that position working out of the company's London office.
"Many don't expect to see a woman carrying a ladder or entering the building to complete an inspection," says Caroline Hanchard. "Most of the time it's just an honest reaction. If they show a willingness to talk, I'll explain to them a bit about what we do."
"I was happy that we had three women [on the London team]," says Carly Didone, fire alarm technician trainee. "The people we meet seem happy to see women working in the industry," adds Didone.
Finding mentorship is another challenge that women in male-dominated industries often struggle with. However, at Classic Fire + Life Safety, mentoring colleagues is second nature.
"I have gotten that stereotype from other contractors that because I'm a woman they don't believe I can do it, that I'm not strong enough," notes Schouten. "But the guys that I work with here at Classic FLS have been great. They're willing to teach me and let me learn. They don't look at me as someone that can't do the job."
"We all really help each other out, so if we have any questions, we feel very comfortable calling each other up," says Hanchard, who has volunteered to help both Wallis and Didone prepare to get their fire alarm technician certification.
"My very first week, I had the privilege to work with Carly and Caroline who, at the time, were the only female technicians and assistants at our office," says Wallis. "They definitely gave me a lot of insight and confidence within this role. For me, it was intimidating going to some of the guys I work with because I obviously wanted to look like I was prepared."
While entering a male-dominated workforce can be intimidating, women who have an interest in fire safety should not let that hold them back from pursuing a career in it. The tide is changing.
Karen Zhou, fire alarm technician in the Toronto office reflects on how she got into this industry.
"When I was a little girl, I always dreamed I wanted to be Captain Marvel or Super Woman. During a seminar [at Seneca College], I realized there is opportunity for a career in the fire protection industry. So, I took the three-year program at Seneca College hoping I would be a super woman in providing fire protection to the community. Now, I make sure if there is an issue it is fixed so that the building is safe in a fire emergency, and thus keep the community protected."
Shauna Evans, Classic Fire + Life Safety's newest female team member who also works out of the Toronto office, found inspiration in her mother's past.
"My mother was a role model to me, she worked as a carpenter apprentice," says Evans. "She was one of the few black women who worked in that industry. When she passed, something in me changed and I was no longer getting what I wanted out of the health care industry. I did not feel complete. I came across fire protection which was more along the lines of what my mother was doing. I completed the program successfully and have picked up in my mother's footsteps in the trades."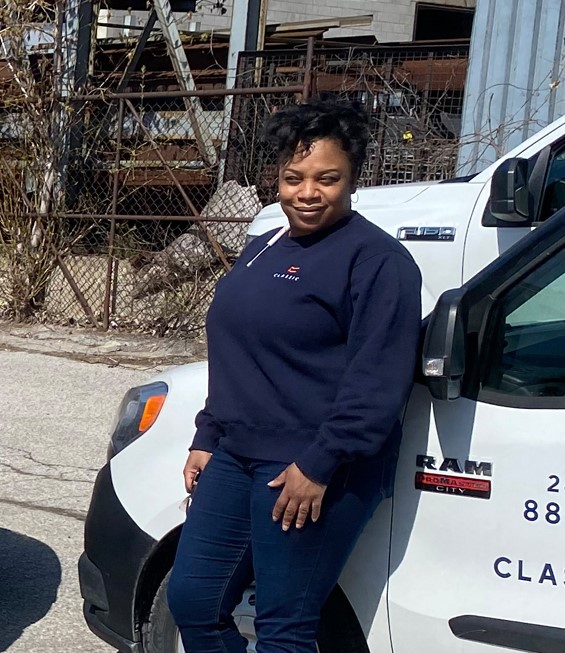 Jillian Webb, a fire protection assistant from the Toronto branch was searching for a fulfilling career. She had never considered fire protection until a family friend told her about the program at Seneca.
"I started looking into the Seneca program and the industry," says Webb. "I saw that it was a rapidly growing industry, so I decided to take the course. It was not something I would have originally considered. When you think of fire protection you think of fire fighters and that's it. As a booming industry, I saw it as a great opportunity with job security."
Women bring different perspectives to the fire protection industry.
"We sometimes approach things differently when we're at work," says Evans. "There was a situation where one of the technicians was struggling to reach a detector, and I took a different perspective by purchasing a step ladder to reduce the level of risk."
"I see the need to reduce the stigma of women in the fire protection industry," says Evans. "Women often add a softer touch. But the truth is that women shouldn't fear coming to this industry. We can be ourselves, with or without our steel toed boots."
When asked what made them choose Classic Fire + Life Safety, the responses were all very similar.
"When I was in school, I heard they were a really good company to work for," said Webb. "They had a lot of contracts in the GTA and that conveyed to me that they were doing well and had a solid reputation. I certainly perceived them as an industry frontrunner."
"I have been with Classic Fire + Life Safety for a month now," says Evans. "They are definitely going in the right direction."
"From my experience, Classic Fire is great," says Zhou. "They are setting the example in the industry and I am encouraged women will have a stronger place to work. Hopefully our stories will inspire other women to join the fire protection industry."
Visit our Careers page if you are interesting to start your career with us - https://classicfls.com/careers/