The fire protection industry has seen a dramatic increase in the number of women who are seeking careers in this important and growing field. Classic Fire + Life Safety, one of Canada's leaders in this dynamic, but traditionally male-dominated space, is no exception. Over the past 10 years, Classic FLS is also seeing a large increase in skilled women technicians come through its doors—and is pleased about it.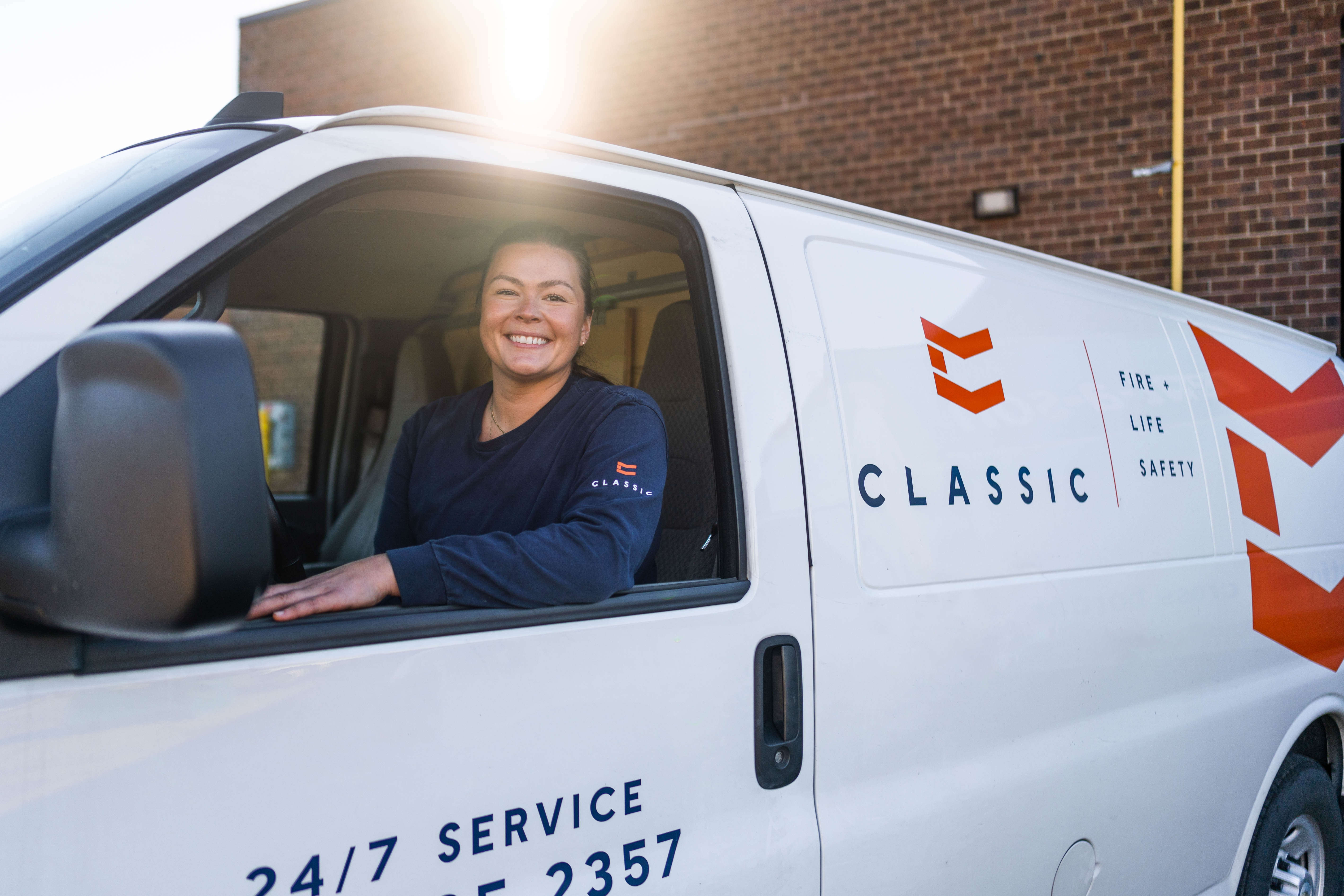 Emily Taal, a five-year veteran at Classic Fire + Life Safety, recently earned her sprinkler fitter certification making her the first female in the company to hold this role. Taal received her certification in May 2022 after five years of apprenticeship training.
"I love that I get to see what I've accomplished at the end of each day—it is so rewarding. I have my own work van, I run my own jobs now, it's a wonderful feeling," said Emily. "I've worked hard and Classic FLS has helped me develop a solid career path. I have worked my way up and learned what I needed to learn, and the company has been there for me every step of the way.
The company believes in hiring and training a diverse workforce, something the company is sensitive about, considering the industry was once almost entirely male-dominated.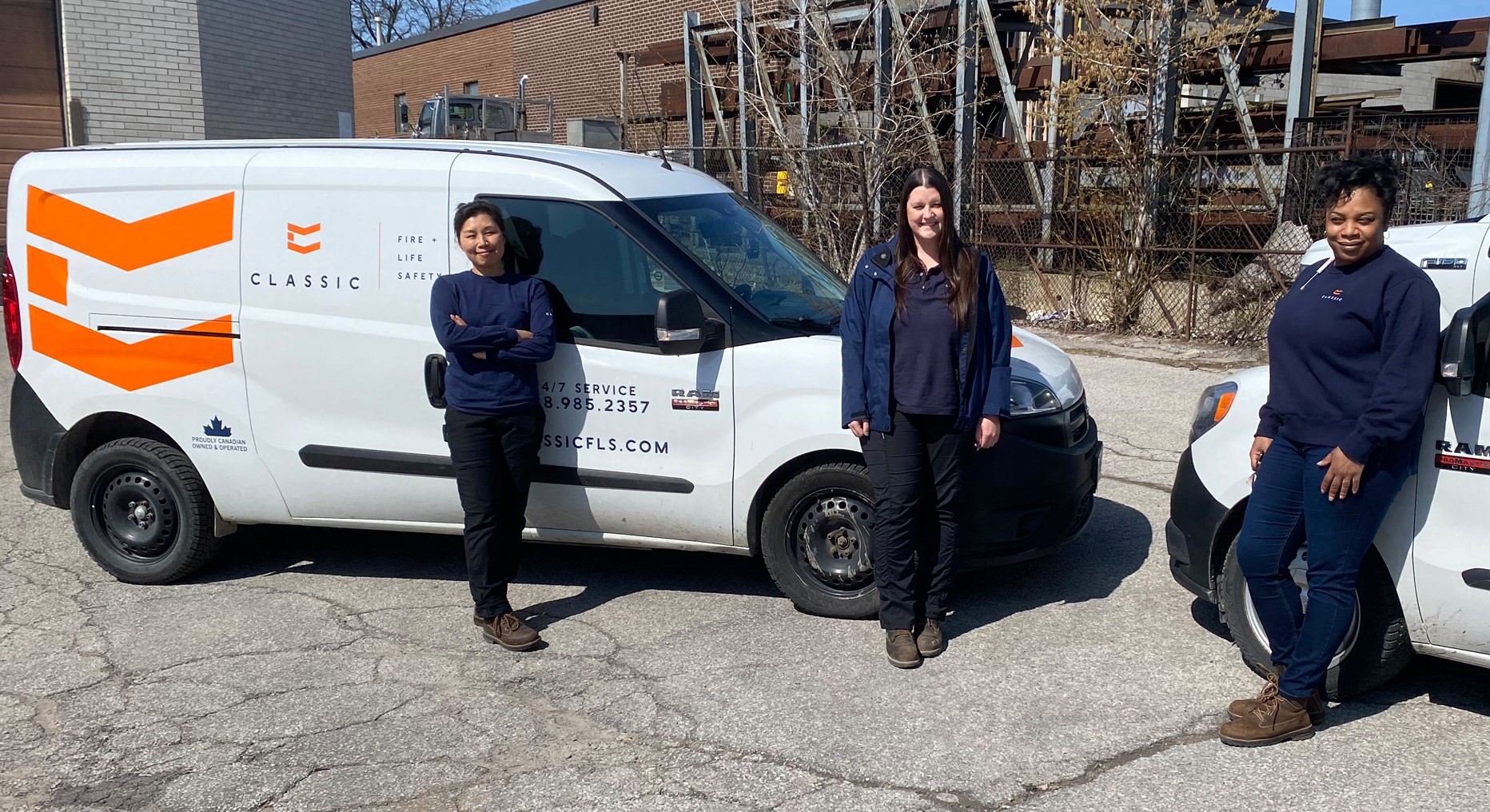 "It's a really great job," says Olivia Schouten, a fire alarm technician trainee at Classic Fire + Life Safety's Toronto office. "I think it's really rewarding. If there are girls out there who are thinking of doing it, I'd say 100 per cent, do it."
"Like many of my new colleagues, I fell in love with the idea of contributing to safe working environments and, beyond that, to helping reduce the number of accidents, injuries and tragic deaths that might impact people in or through someone's place of work," said Melissa Diaz, the company's vice president of human resources, who joined the company a little more than one year ago.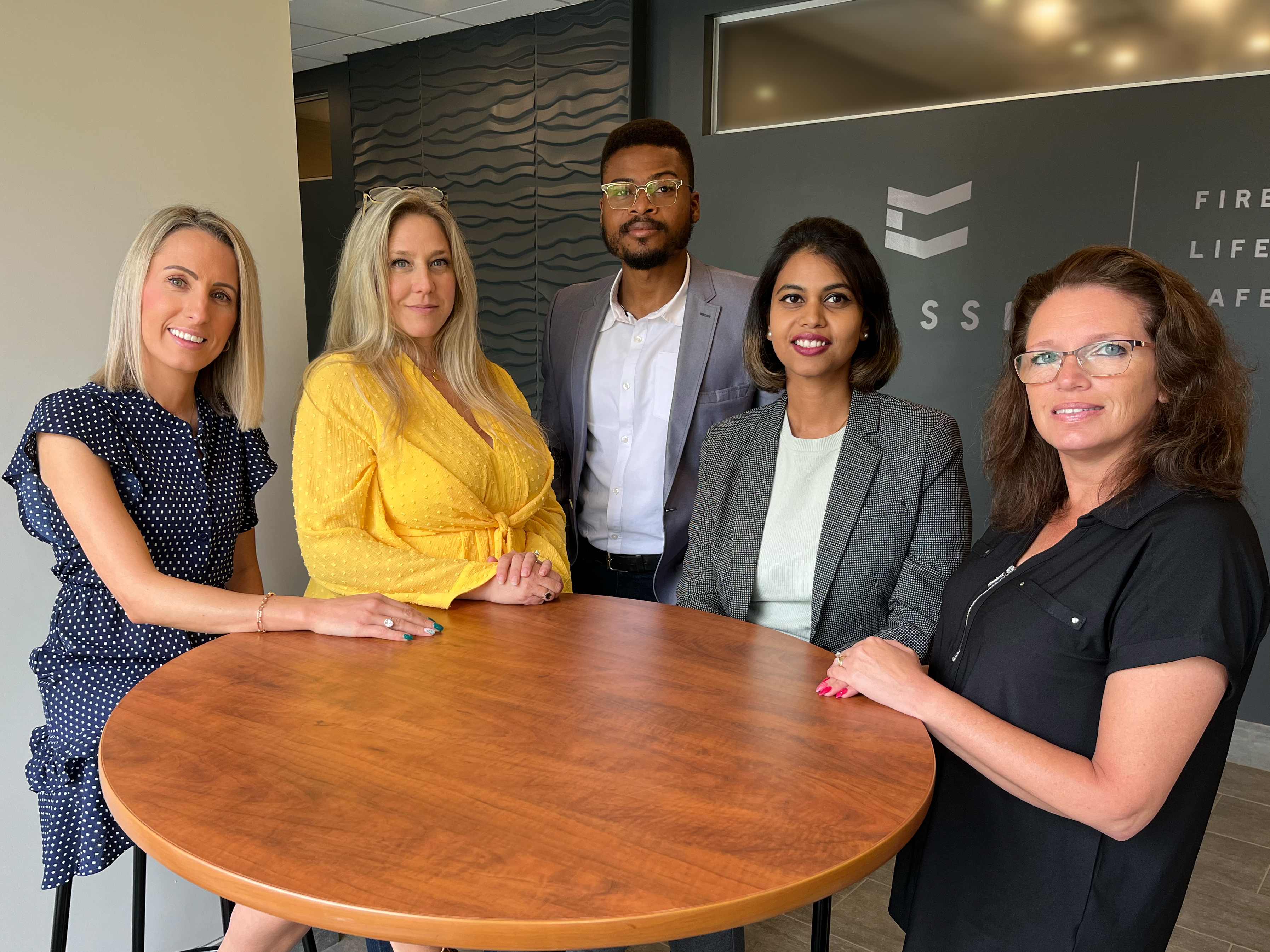 Even though women in the industry occasionally encounter surprised individuals, there is nevertheless a palpable increase in appreciation for the new balance in the field.
"Years ago, it was uncommon to see a woman within fire service or any field within fire safety, but today people don't seem to be as surprised," says Chelcie Wallis, a recent hire.
Caroline Hanchard has been a fire alarm technician at Classic Fire + Life Safety since 2016. She is one of the 11 women working in the field for the company.
"Many don't expect to see a woman carrying a ladder or entering the building to complete an inspection," says Caroline Hanchard. "Most of the time it's just an honest reaction. If they show a willingness to talk, I'll explain to them a bit about what we do."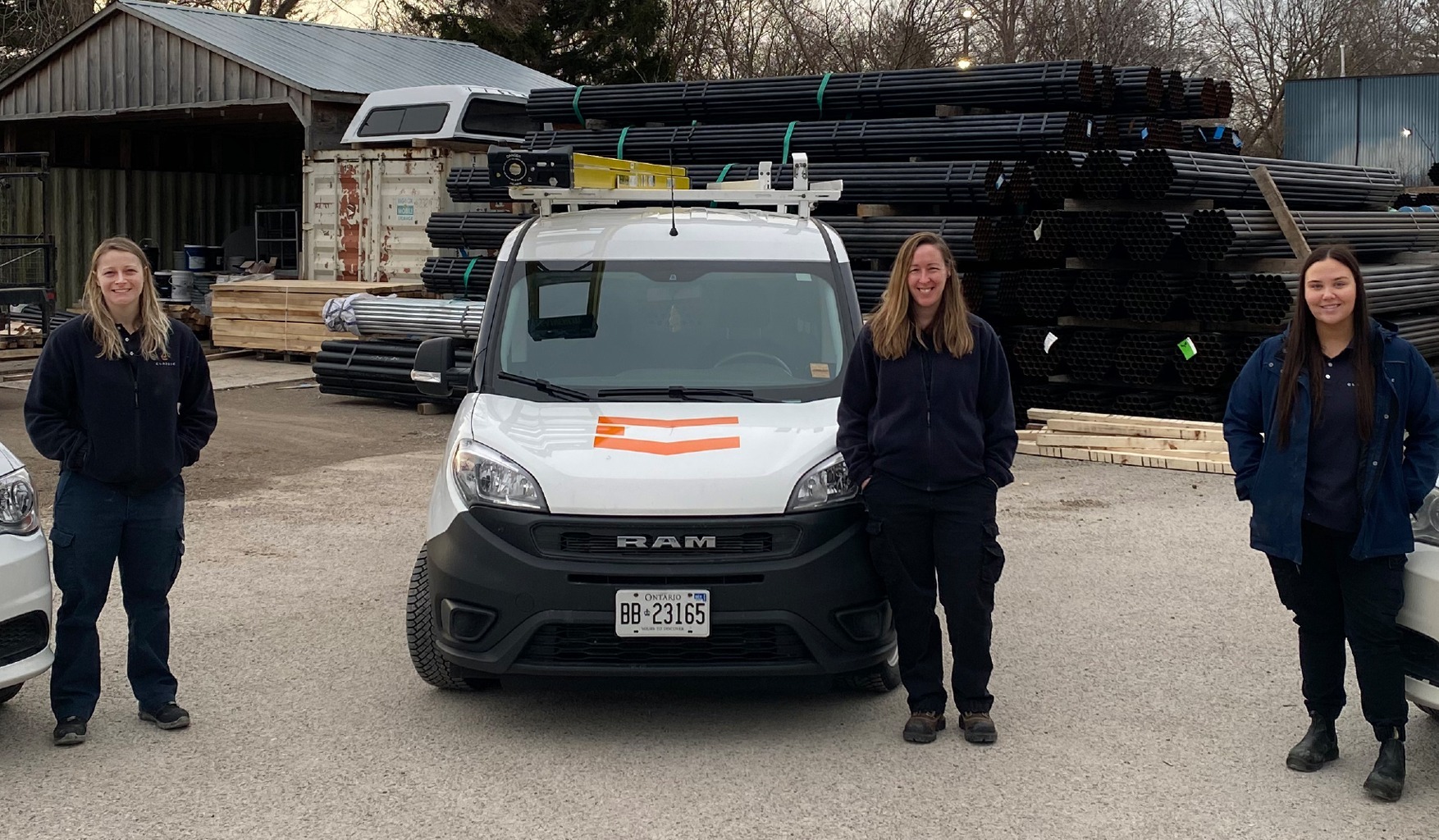 "I was happy that we had three women [on the London team]," says Carly Didone, fire alarm technician trainee. "The people we meet seem happy to see women working in the industry," adds Didone.
Finding mentorship is another challenge that women in male-dominated industries often struggle with. However, at Classic Fire + Life Safety, mentoring colleagues is second nature.
"I have gotten that stereotype from other contractors that because I'm a woman they don't believe I can do it, that I'm not strong enough," notes Schouten. "But the guys that I work with here at Classic FLS have been great. They're willing to teach me and let me learn. They don't look at me as someone that can't do the job."
"We all really help each other out, so if we have any questions, we feel very comfortable calling each other up," says Hanchard, who has volunteered to help both Wallis and Didone prepare to get their fire alarm technician certification.
"My very first week, I had the privilege to work with Carly and Caroline who, at the time, were the only female technicians and assistants at our office," says Wallis. "They definitely gave me a lot of insight and confidence within this role. For me, it was intimidating going to some of the guys I work with because I obviously wanted to look like I was prepared."
While entering a male-dominated workforce can be intimidating, women who have an interest in fire safety should not let that hold them back from pursuing a career in it.
The tide is changing.